Vision HR Payroll Essentials Plus HR


Vision HR Payroll Essentials Plus HR gives you not only payroll processing needs but also includes human resource management support using Vision HR's PHR & SPHR experts.
Payroll Services:
Check Processing and Distribution
Direct Deposits, Direct Debits
Comprehensive Payroll Reports
Division/Departmental Reports
Digitally signed checks
Payroll check reconciliation
Federal, State and Local Tax Withholding/Deposits
Annual, Quarterly and Monthly Payroll Tax Reporting
Electronic / paper W2's
Vacation, holiday & sick leave
New Hire Reporting
Garnishment and Child Support Withholding and Management
Benefits Withholding and Management
ACA Compliance, realtime look back FTE calculations, affordability tests, 1094/1095 forms
Electronic Onboarding
Workers comp "pay as you go" payment administration
Importable hardware or online time keeping systems available
24/7 access to online employer and employee information
Exportable reports to general ledger using Excel CSV formats.
"Go Green" have paperless payroll process if desired.
---
Human Resources Services
Clients enjoy the ability to have HR experts that get to know their business and style of management. With this partnership, HR best practices are discussed and strategies are created and implemented to improve the workplace environment.

Our clients tell us that the ability to call in or meet with our HR professionals to discuss employee related issue, determine the appropriate next steps and provide resolution to improve the situation is invaluable. Once this relationship is established and you work with our experts, you will understand why we excel in client retention.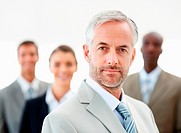 Below are some of the areas we begin the HR implementation:
Consultation and Compliance Review
ADA
COBRA
EEOC
ERISA
FLSA (Wage & Hour)
FMLA
HIPPA
OSHA
Drug-Free Workplace
Hiring & Firing Practices
Poster Requirements
Right-To-Know Law
Sexual Harassment
Discrimination
Management and Employee Training
Online Human Resources Information Systems (HRIS)
Employee Handbook
Vision HR will create a customized employee handbook to be distributed to your employees. Designed to communicate your policies and procedures, this tool will help provide direction to your employees and protection for management. Additionally, this manual will assure compliance with applicable Federal and State Statutes. We will continue to make changes and updates as your work environment and or laws change to keep you in compliance.
Personnel Administration
Assist supervisors with disciplinary actions and proper documentation
Advise supervisors on proper termination procedures and conduct exit hearings when appropriate
Handle unemployment claim notifications, inquiries, and hearings
Classify employees by exempt status, position, labor skill, and department code
Provide automated system for tracking performance evaluations
Create custom reports and upload client specific forms
Staffing Services ( separate fee )
Supervisory and Management Training
Vision HR can provide training programs designed to assure compliance and increase productivity in areas such as:
Interviewing and hiring skills
Creating job descriptions
Performance management training
Discipline and termination guidelines
Conflict resolution in the workplace
Sexual Harassment / discrimination / wage and hour
Workers' Compensation & Risk Management Administration
Administer your company's current or new policy
Analyze current risk and present safety recommendations
Assist in scheduling and conducting safety audits
Monitor safety manual to assure compliance and effectiveness
Assist in continuing OSHA compliance
Report and document accidents and administer claims, back to work programs
Provide aggressive claims management
Fraudulent Claims Management
Produce Workers' Compensation loss reports
Management and Employee Training
Unemployment Administration
Monitor unemployment to assure low rates
Provide aggressive claims management
Representation at hearings
---
Consumer Driven Health Plans ( HSA / HRA )
Group Dental
Group Vision
Vision HR Payroll Essentials Plus HR gives your company the ability to have seasoned HR experts handle repetitive HR tasks while your employees focus on the strength and stability of your company.
To explore the full suite of Human Resource Services click here to go to our HR section
Back to Top